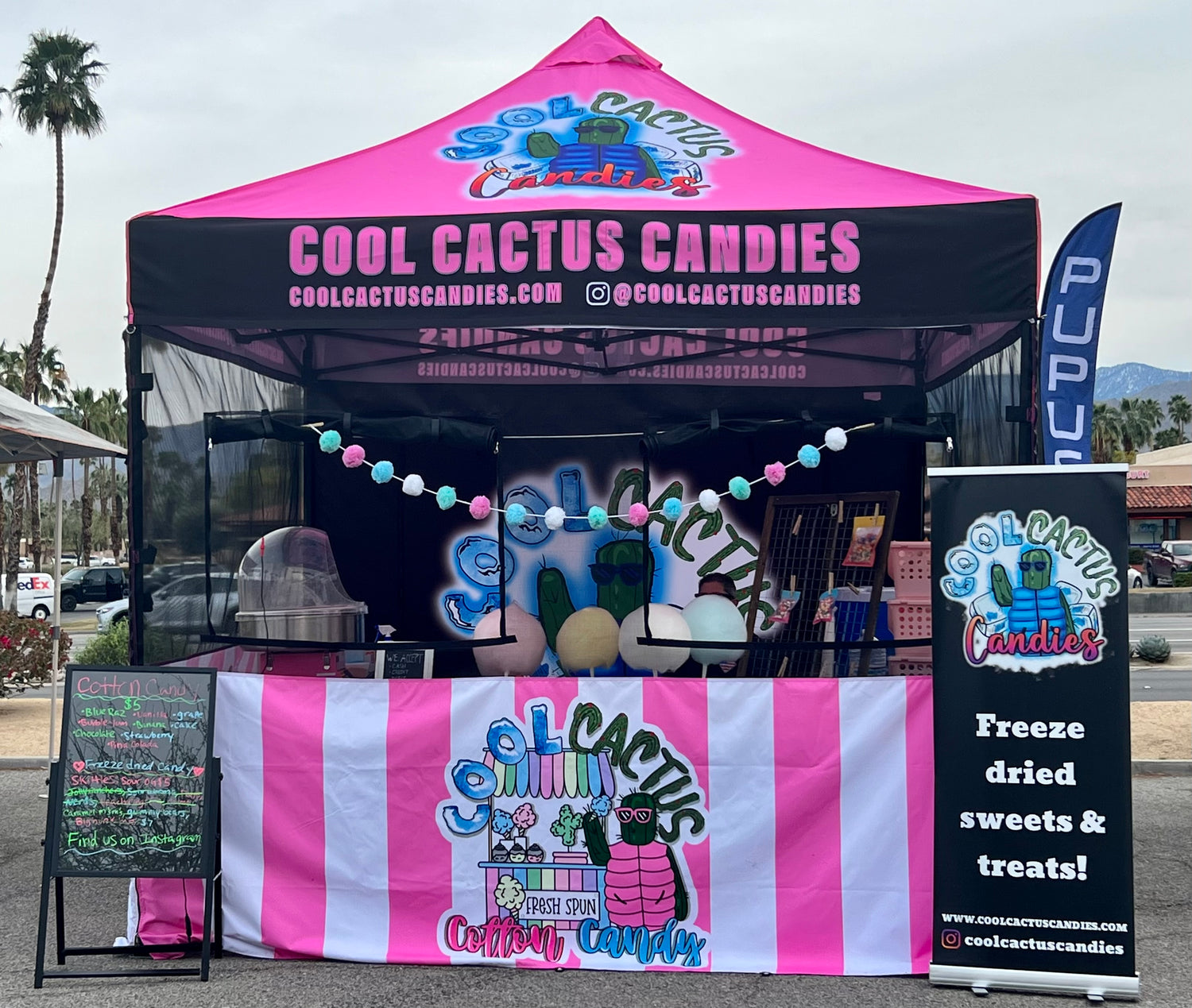 Let us make your day even sweeter!
We specialize in Freeze Dried Treats, Gourmet Cotton Candy, & Fresh Specialty Lemonades.
Cool Cactus Candies is a family owned licensed & permitted business local to the Coachella Valley. Yes! We do events and parties of all kinds. Send us an email to save your date!
SHOP
Rainbow Crunchies!

Made with Skittles- Enjoy your favorite candy in an all new way. Our Best seller! This is no longer the chewy sticky candy you know. The fruity flavor is intensified and they melt in your mouth! Available in Classic, sour, & chamoy.

SHOP Rainbow Crunchies!

Galactic Crunchies

Made with Nerds Gummy Clusters- These are out of this world. Light, crunchy, and intensely flavored. A BEST SELLER!

Rancher Puffs

Made with Jolly Ranchers- These may easily be the best candy you have ever had! Enjoy your nostalgic favorites in an all new way.

SHOP RANCHER PUFFS